Special services for special people.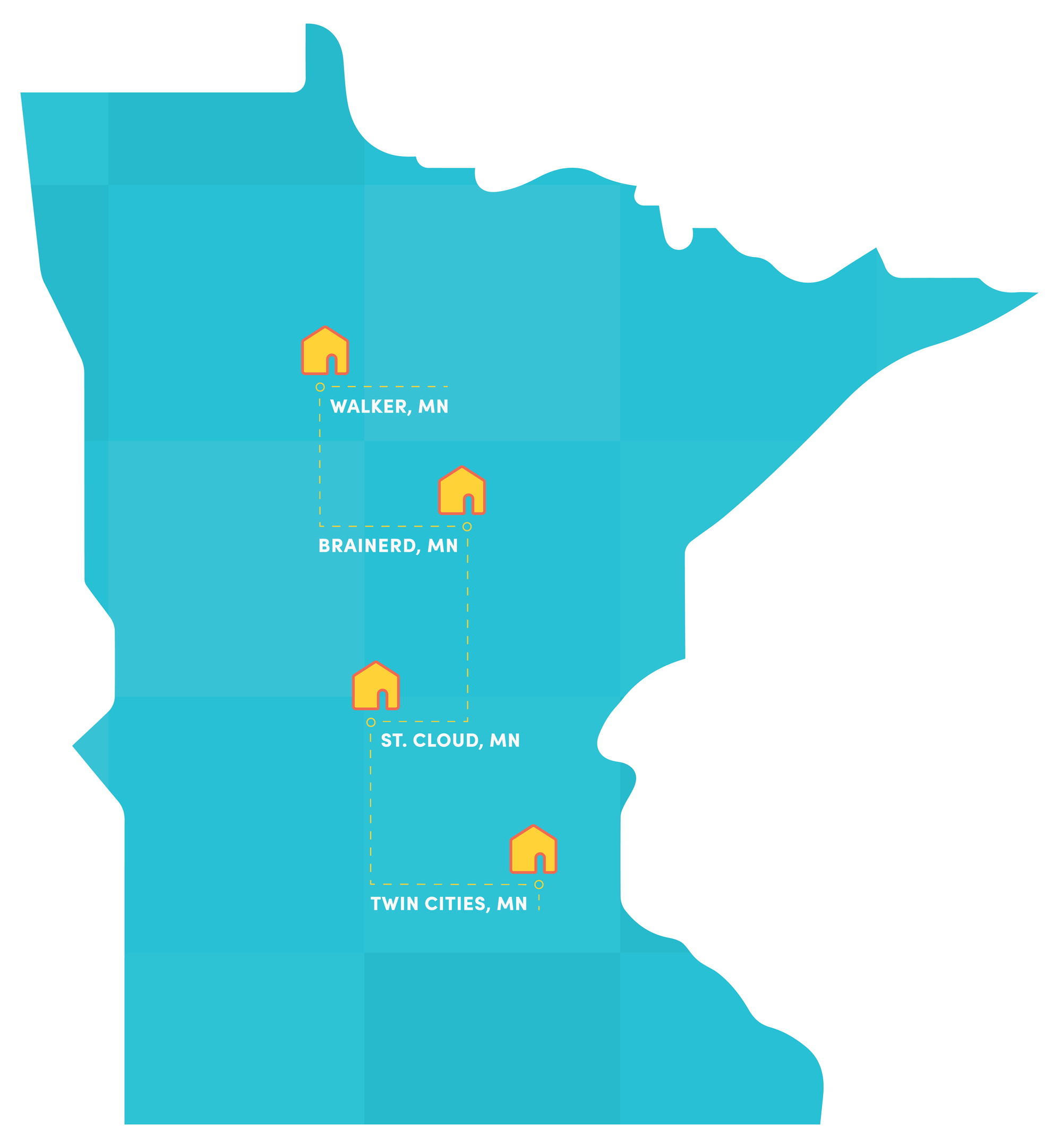 At Josh's Place, we provide holistic homes and services for adults with disabilities. We believe home is the foundation—a place where you're not only cared for, but also encouraged to grow. We aim to support people in their development mentally, emotionally, physically and socially.
We have multiple homes in St. Cloud, Brainerd and Walker Regions. Additionally, we provide additional services throughout the state.
The staff at Josh's Place see our son the way we see him; a joyful person who deserves a full and happy life. They have been outstanding in supporting his interests, and they help him maintain an active social life.
Who is Josh?
Josh was our brother, a hilarious and passionate guy whose zest and love for life inspired our own journey into the world of disabilities services. He loved John Wayne, fishing, and his own birthday—which came to be known as a national holiday in our family. We like to think that everything we do today is powered by Josh's spirit.